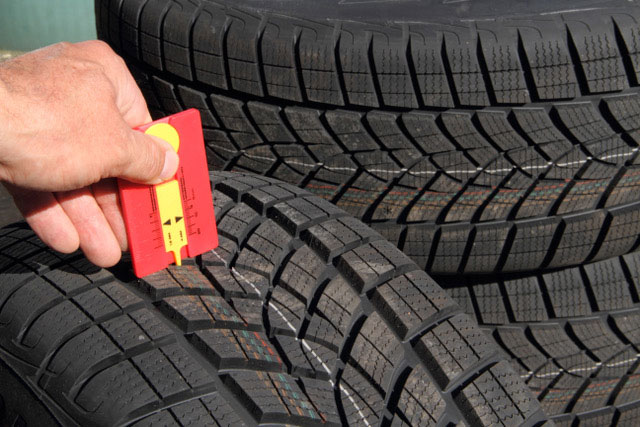 When you bring your vehicle to Wrenchtec and ask us to do a safety inspection we will give you a measurement of the tread on your tires. The more tread on your tires the safer you are and better the contact is between the road and your vehicle. A tire tread reading of 4/32" is when you lose optimal traction and we will recommend looking at a set of new tires. With the wet and freezing weather in Pennsylvania, it is important for the safety of yourself and your passengers to check the tires on your vehicle regularly. Although Pennsylvania State law requires a safety inspection once a year, it is a good idea to have your tires checked when entering the winter months. The cold and sometimes ice & snowy weather is much safer with a set of newer tires on your vehicle. You may also want to speak with your Wrechtec Certified Auto Technician about all-season tires vs. snow tires depending on what you drive and where exactly in the Lehigh Valley you live. It is important to us here at Wrenchtec that our customers stay safe, so we offer a complimentary tire tread life analysis anytime during our regular business hours.
It can become very overwhelming when questions about whether you are looking for all season, summer, winter, low profiles, performance or touring tires. Regardless of the type of vehicle you drive we can help, we are well versed in the special needs of a sporty Ferrari, large SUV as well as a Commercial Vehicle, our certified auto technicians will help you find the right tire, & brand to fit your needs and your budget. Not all tires are created equal, and your certified technician can answer all of your questions.
Although not an all-inclusive list a few of our trusted tire manufactures are as follows BF Goodrich, Dunlop. Pirelli, Cooper, Michelin, Bridgestone, Continental, Yoko, Hankook & Nexen. We are glad to answer any questions about tires you may have; our goal is to help keep you safe and make sure you enjoy your ride. We look forward to serving you soon.